Different Things I'm Working On, Thinking About, Keeping Track Of,,
Monday, July 30, 2012
Musings by

Quilter In Paradise
at 6:51 PM
0 comments


Links to this post
Wednesday, July 25, 2012
I saw this quilt at a retreat several years ago and just had to have it. I went around and collected fabrics everywhere I saw them (LOL Boy did I collect them)
And you know, I started this so long ago I can't really remember the time line BUT
I made my 7 year old grandson's first baby quilt with these fabrics before he was born, and I'm making a quilt of stars with the left overs from the blocks. I remember working on this when I had to help my stepfather after his hip replacement surgery and he passed away a few years ago. I remember finding some great backing fabric that I knew would be just perfect - for $1.00 a yard... LOL and I still have it and just pulled it out (ha! Already washed, too! )
That's sad ,,, to keep something that long before finishing it! And there was no reason, when I pulled it out, all it needed was the borders and the stars in the corners.
I know a very talented quilter that can do great things with the plain borders - that were intentionally left plain so she can do her magic - and I think a red binding will be a nice finishing touch, don't you?
Now I'm inspired. I'm going to retreat in a couple of weeks,, wonder what I can finish then?!?
Musings by

Quilter In Paradise
at 8:55 PM
0 comments


Links to this post
Sunday, July 1, 2012
I havent been bloggy for almost all month, just nothing to say and a big lack of inspiration. The summer time blahs ---100+ degrees doesn't inspire much except trying to stay cool. Anyway, I am still part of the New Project Challenge at
CATPATCHES
and the new project I started in June was ,,,, are you ready?.. Working up my scraps! I got so tired of seeing bags of scraps around, always saved with the intention of doing something with them. Throwing fabric away just seems so wrong to me,, somewhere I read that if you think about it, it's like throwing $9.00 a yard fabric out the window. So, I save all of it and then, well, try to find something to do with them. Anyway I'm so proud of the progress,, there is a bag of strips,,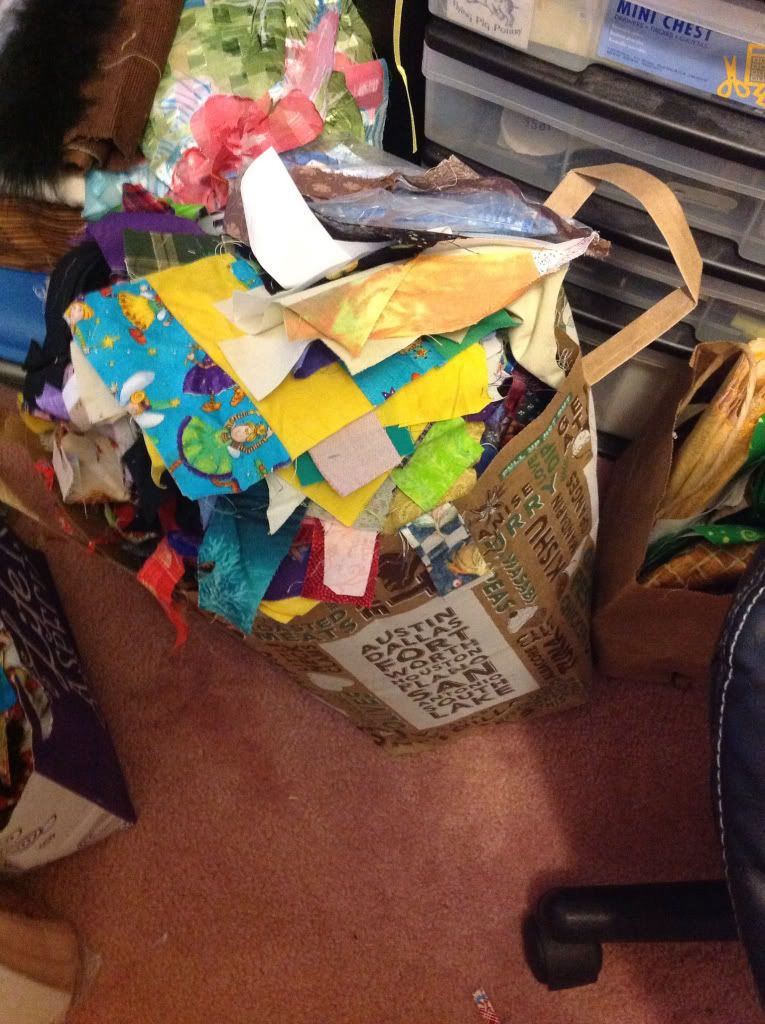 There is multiple bags of scraps by colors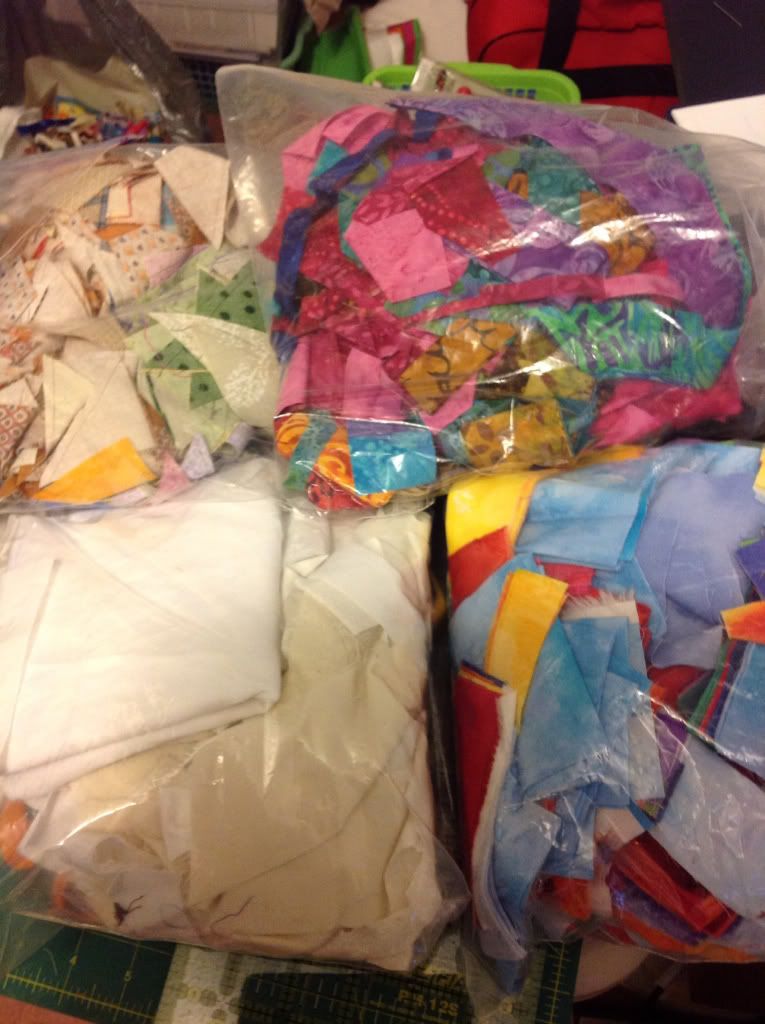 And I cut all kinds of squares, too but I don't have a picture of those. And this is what I still have to go thru ( I ran out of steam,, I am SO tired of scraps !!!!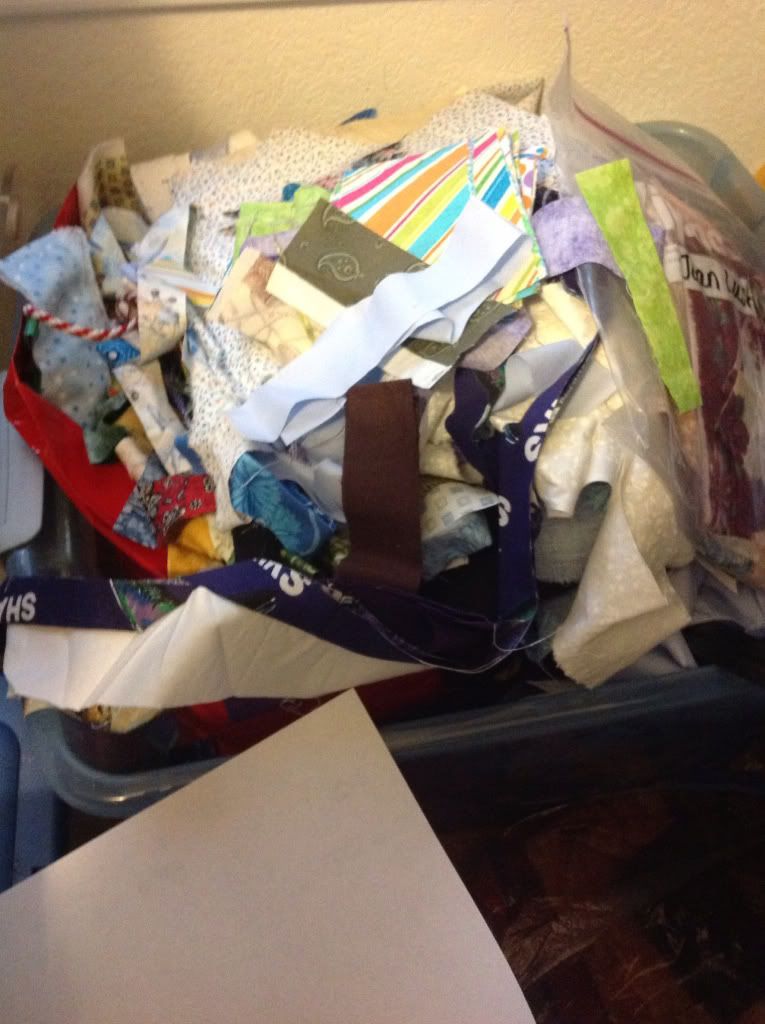 I did find a lot of little bitty pieces, and I put those all in a bag and I'll make some dog beds again for the Humane Society. OH! And I'm going to use old phone book pages and make some string quilts,,
reuse, recycle
.
Musings by

Quilter In Paradise
at 10:06 PM
3 comments


Links to this post