Who wants to finish OLD projects - Not ME! That's why they are old, cause I didn't want to finish them in the first place :) So, I'm joining
CATPATCHES
2012 New FO Challenge - start a new project once a month. OY, I must be crazy
. See the button on the side of the screen? Click and you can join in, too!

So, here are the 12 quilts/projects that I want to start in 2012. Drum roll please. And in no particular order

1. Black and White Stack n' Whack - I have some great black and white jungle fabric that I've been planning on doing as a stack and whack - this is the fabric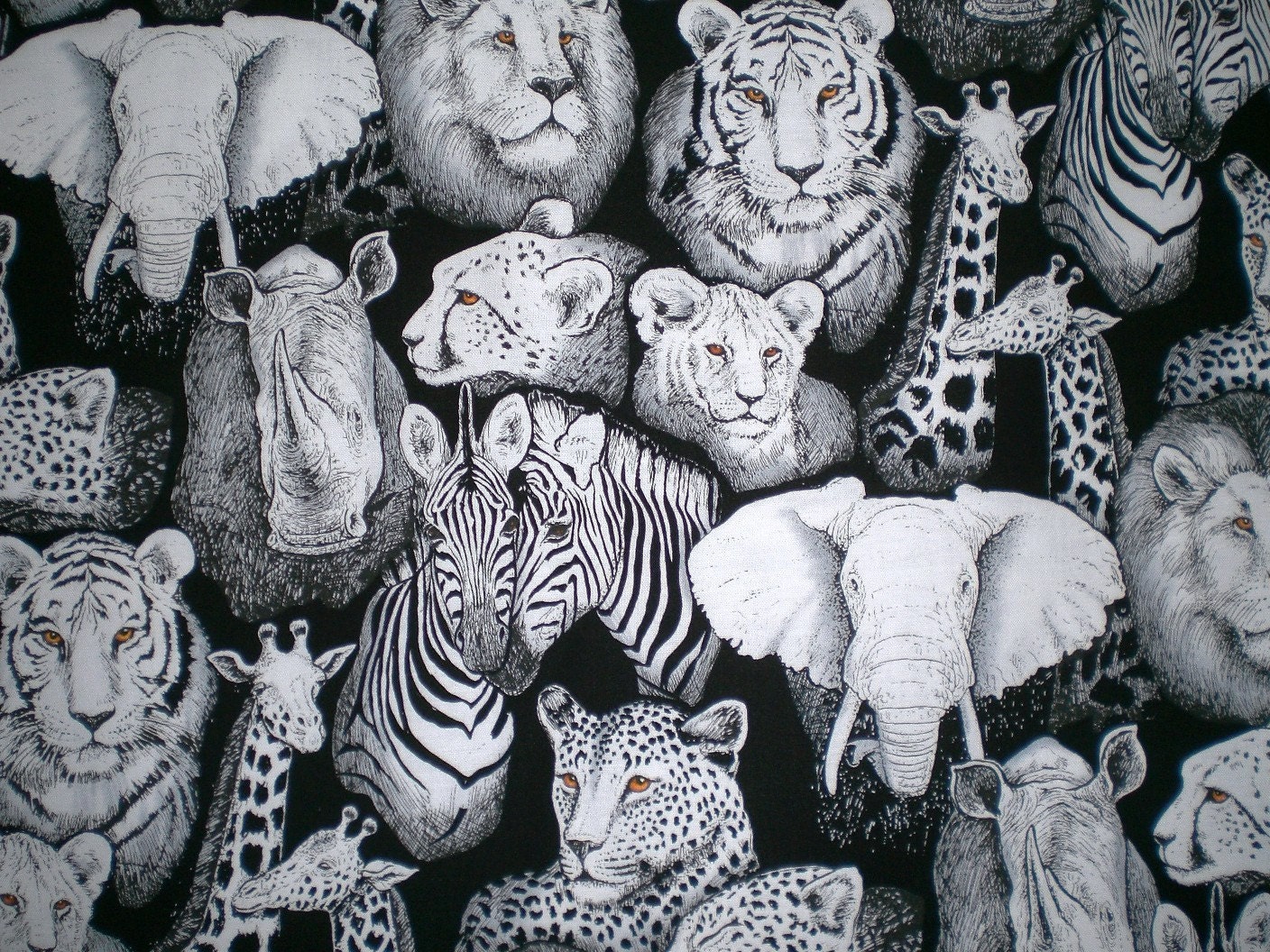 Pretty cool - see the gold in the eyes? Anyway, I've been saving this so I'm gonna do it!

2. I found a pattern in a magazine that was Blue and White Churn Dash - the dashes are dark blue/white and the background is white/blue. I had several pieces of dark indigo so I've been gathering white/blue and I want to make that one. I'll find the magazine and picture and post later. ( I'm at work right now and, well, the magazine is home :) )

3. Falling Leaves - omg, I've have this pattern for so long and have had fabric pulled for several years. Now I have a terra cotta colored kitchen and a perfect place for this quilt ( hanging on a big wall in my kitchen ) ( another one I have to get a picture of the pattern )


4. Kaffe Fassett has a cool pattern of houses - always wanted a house quilt - only this one is made of fabrics with circles on them. I've collected all the fabric and now it's time to make the quilt!

5. A French Braid Quilt! this one in black and white prints ( cause I have them )

I have been wanting to make one of these quilts ever since the book came out.
6. Turning Twenty - in purple! one of my favorite colors - and, guess what! I have the fat quarters already, too!
7. Spa Quads Quilt - I may have the name wrong but I'm at work so that's ok. I'll fix it when I get home. But it's a cool freebie pattern I found on the web, and yep, I already have the fabrics! I did find another I like that the fabrics would be great with - so I'm going to take the liberty to make up my mind later. The other is Birthday Cake Quilt by Elizabeth Hartman at
www.ohfransson.com
.
8.My friend
tirane
and I have always talked about making a Hunter's Star - I'll do mine in blacks and whites and she is going to use colors ( she is getting so much better at using color! )
9. There is a green scrappy quilt that I saw in a magazine a few months back - I'm going to put that quilt on this list, too. Found it! It's called "How Green is My Stash" and I was drawn to it cause I do have a lot of green! McCall's Quilting, Sept/Oct 2011
10,11,12 - I have to leave room for donation quilts. Those will be finished, not just started. I have lots of fabric and there are lots of people who need quilts.
SO, there is my list ( I'll come back and edit with some pictures of what I want to do ). The cool thing is no pressure to FINISH! Just to start them!
Want to play with me?